When it comes to eating out in Central New Jersey, a polyglot neighborhood filled with shops, restaurants, all neat and tidy, serving eclectic gourmet-style portions is NOT what the mind conjures.There's a smattering of Italian and Southeast Asian, and then there's just Indian, iNdiAn, and more INDIAN! It's boring and makes you want to run away to New York, Boston, Washington DC, or anywhere in California. So, when we were driving toward Princeton from Somerville, and passed by this cute little place in Hillsborough, I almost screamed that Srini pull over and stop.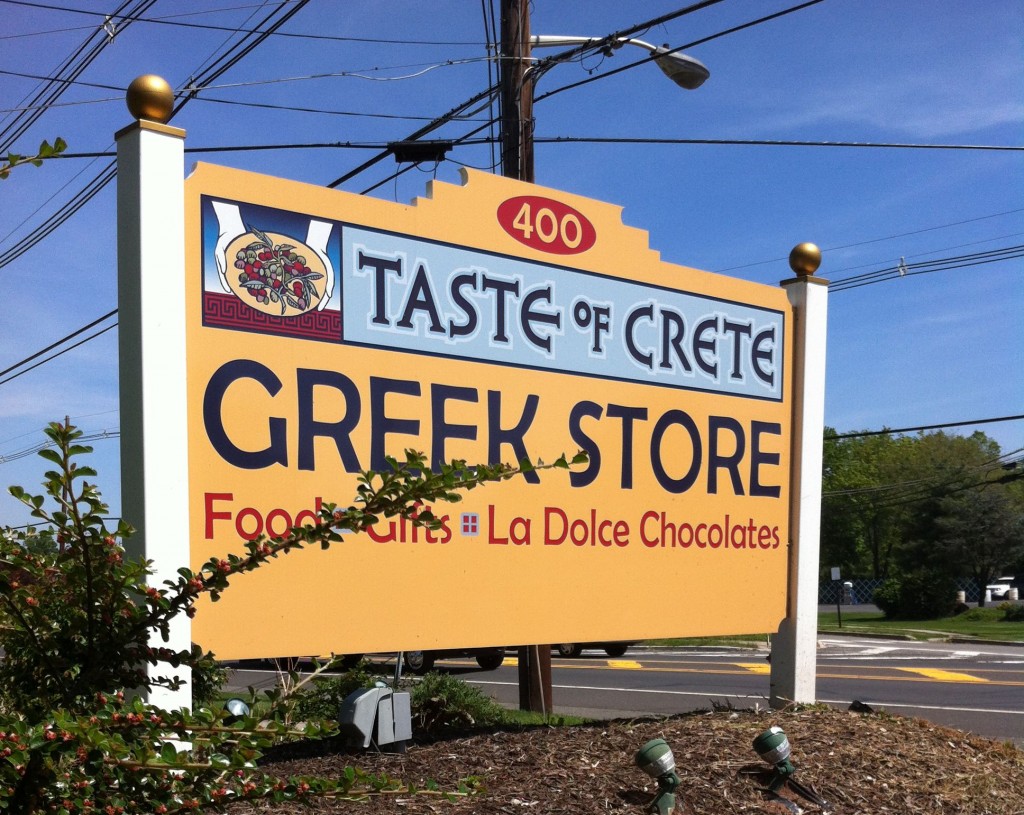 A large Greek flag fluttering in the wind. Any contribution to Greek's economy now would be worth it and thus thinking, we entered to store. Sure enough, it was a cute place. It even had a small eatery adjoining the store.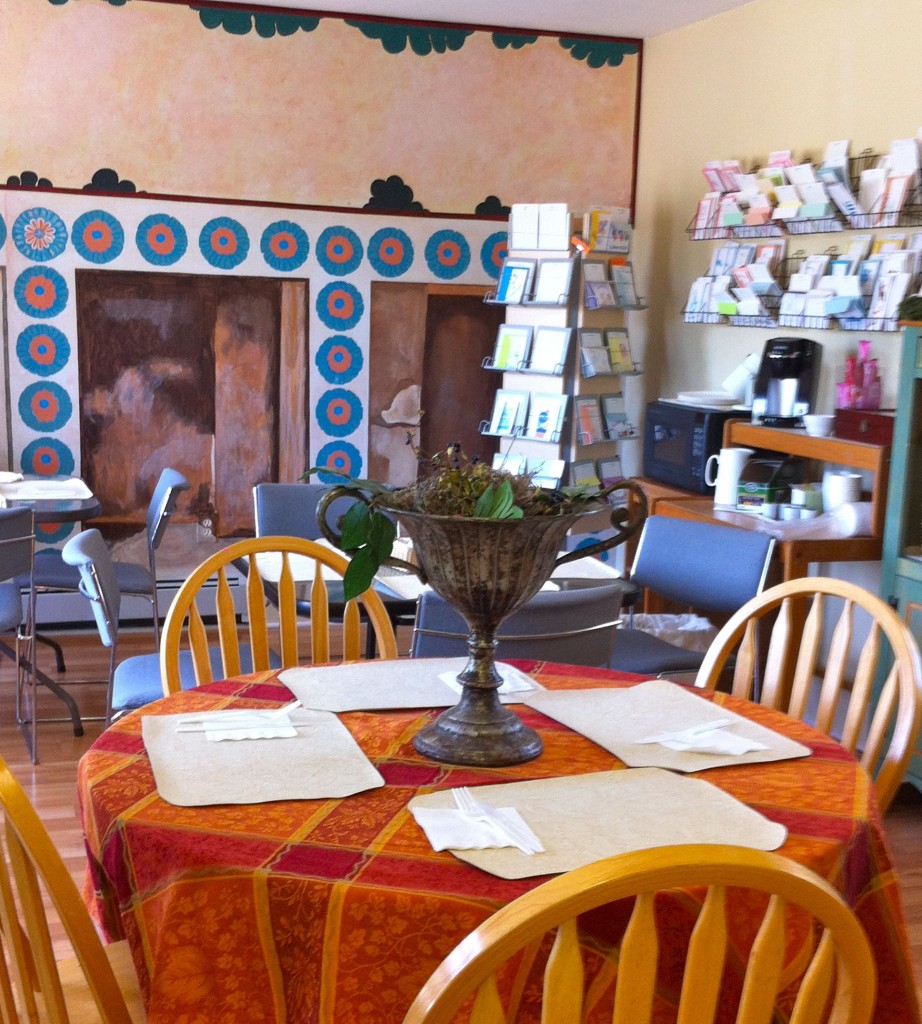 The place sold home-made baklava, spanakopita, greek yogurt and other greek products, such as canned baked greek beans and stuffed grape leaves or dolmadakia…
They also had greek honey (didn't check to figure out if they were different from regular honey) and tahini honey. I made a mental note to buy this during my next falafel cookout.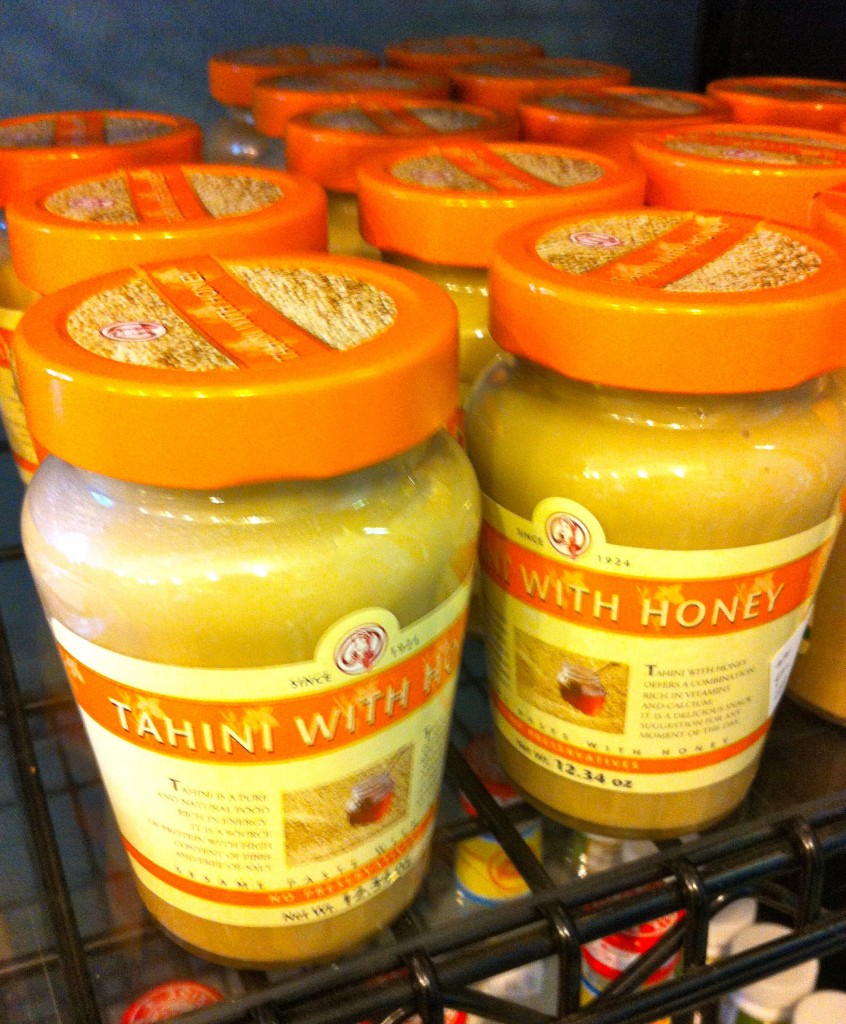 They also had greek mountain tea. You can read about it here and here.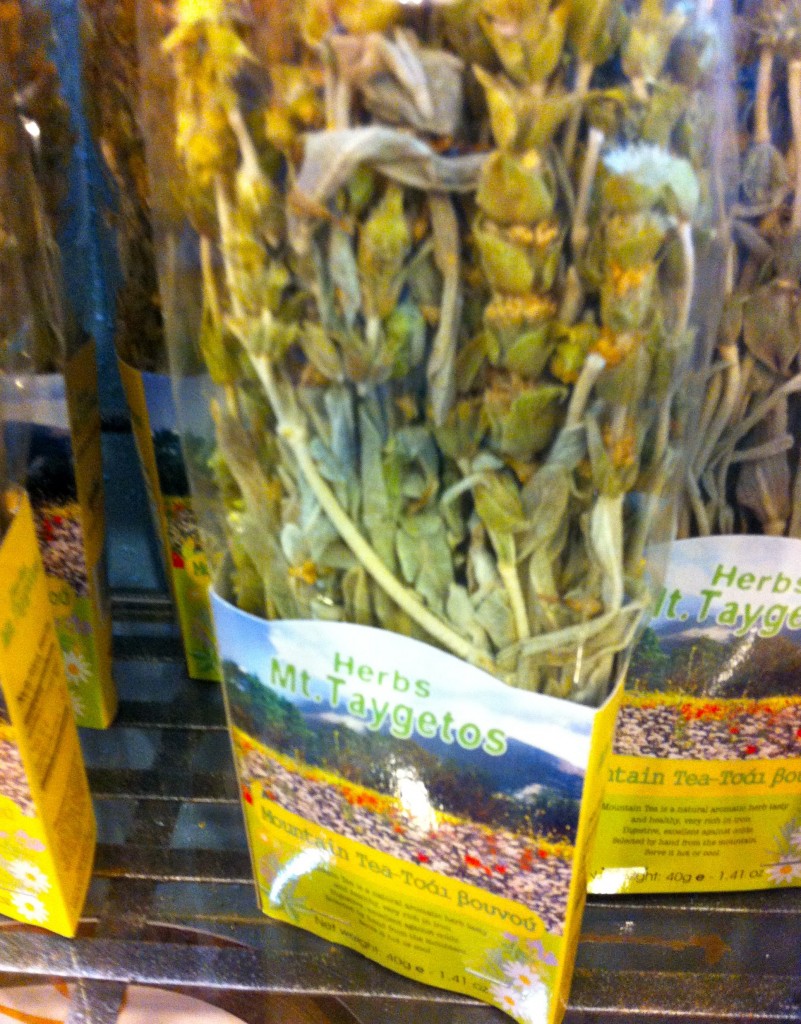 There was even a nook filled with other knickknacks…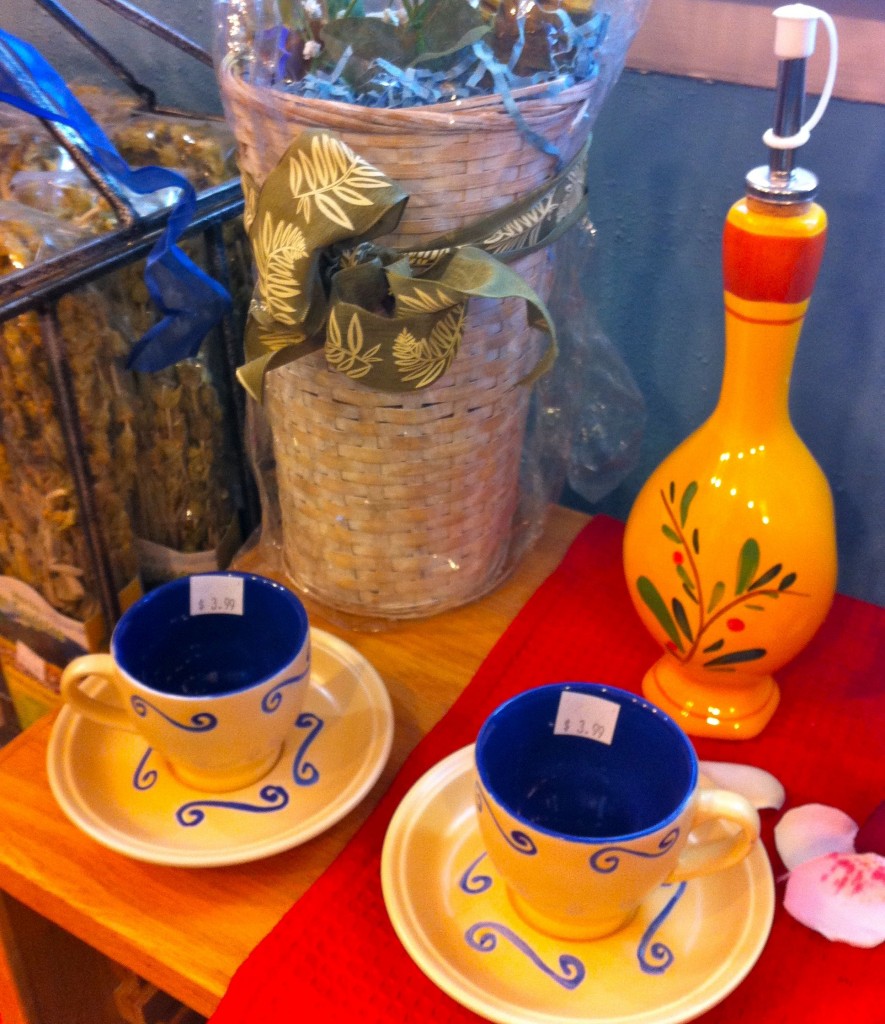 …and crosses. The color blue and crosses are so Greek. It reminds me of the island of Santorini, though I have NEVER been there and this shop was all about Crete. Anyway, I can't help if my mind drifts at sometimes.
The lady of the shop – Esther Luongo Psarakis, the President and Founder was extremely sweet and hospitable. She also sells a lot of her products online and if you are interested, you can check out the website. I took her permission for the pictures and she was curious what I would do with them. I sheepishly told her I had a blog and she enthusiastically supported me and asked me my address at which point I wanted to disappear. Since that I was impossible, as I had a few things to check out as well, I told her the address while I pretended to sneeze. I don't think she heard me. Anyway, we left with an armful of dolmadakia, home-made baklavas, and greek yogurt. The greek yogurt was delicious and I used it to make this.
If you are in the Hillsborough neighborhood and would like to check it out, the address is here.